Hello Pretty City
Voted "Best Radio Show" in 2017; "Best Local Radio DJ" in 2012; "Best Indie Rock Radio Show" 2010-2012 by readers and editors of Albany, New York's weekly newspaper.
Photo by Laura Glazer.
In 2002, I founded Hello Pretty City, a music program that aired on two public radio stations for 16 years. It was an audio antidote to living in what some people consider an "uncool" city, Albany, New York.
Each week on WEXT and WRPI, I curated two hours of music across genres, from tender indie to classic country and spoken word. My only requirement for airplay was the song must sound special to my ears and compel me to share it. I also interviewed artists on-air and produced live music showcases of emerging artists at an Albany music venue.
I wrote and edited a newsletter to accompany each show, featuring the playlist, recent discoveries, a photograph I took or found in online archives, and relevant concert news. I also represented Hello Pretty City and the radio station as an emcee at music events and festivals and judged annual Battles of the Bands at a local library.
Readers of Albany's
The Alt Weekly
named Hello Pretty City "Best Radio Show" in 2017 and readers of
Metroland
newspaper honored me as "Best Local Radio DJ" in 2012. The show was chosen as "Best Indie Rock Radio Show" in 2010 and 2012 by
Metroland
and in 2004 the
Times Union
named it "Best College Indie Rock Show." I was invited to share the story of Hello Pretty City and its impact on my life and community on the
TEDx Albany
stage in 2014. The final radio show aired in December 2018.
In my 2014
TEDxAlbany
talk, I shared stories that led to creating Hello Pretty City, how the radio program changed my life, and what I discovered in the process might that help other people find ways to contribute their natural talents in our community.
A beloved listener's Instagram story post about the final Hello Pretty City show. A profile of me and Hello Pretty City in the weekly newspaper explained the development of the radio program and the process of selecting songs.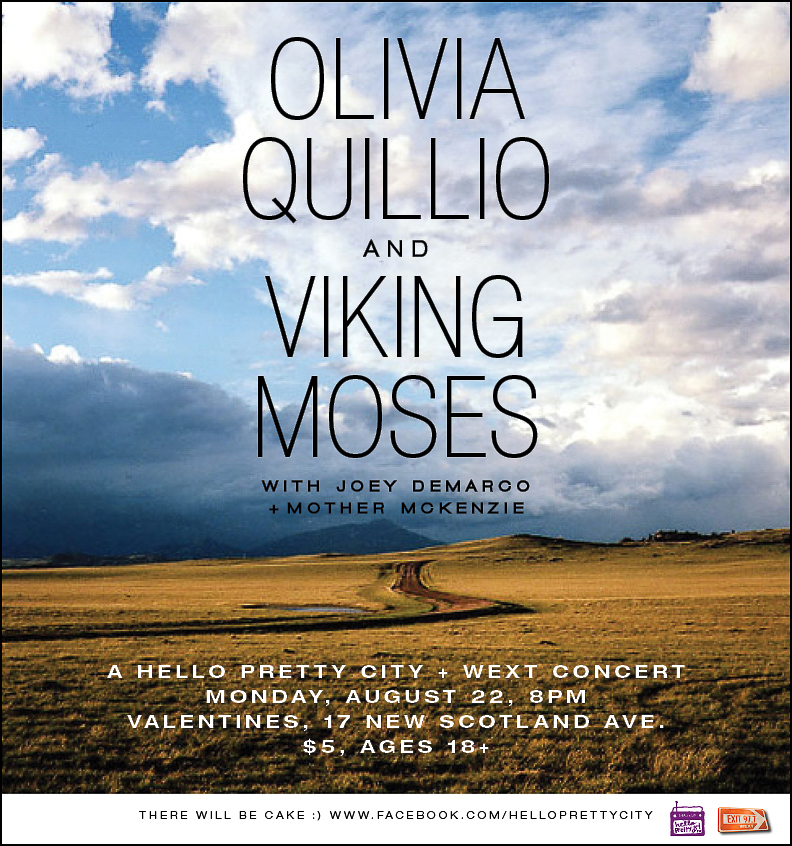 Over the years, I organized concerts for hundreds of listeners to be together in real life, experiencing the artists they heard on the show performing live at local music venues.
The playlists appeared in many forms, including a free illustrated zine to a weekly email newsletter featuring a photo I took, links to exciting music discoveries, and other newsworthy delights.
---

Project by:
Laura Glazer

Locations:
Albany, New York
Portland, Oregon

Years:
2002–2018